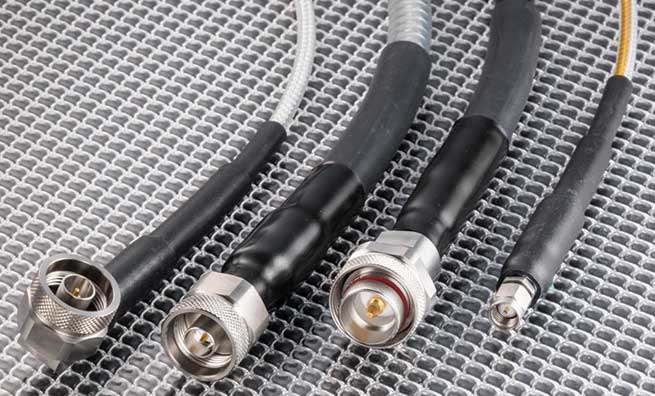 SilverLine® Test Cables are cost effective, durable, high performance cable assemblies designed for use in a broad range of test and interconnect applications. Fabricated from rugged, solid PTFE dielectric cable with stainless steel connectors and a proven strain relief system, these cables provide long life and excellent stability in applications where they are repeatedly flexed and mated/unmated. SilverLine® test cables are ideal for use in production, field and laboratory test environments. They are also economical enough to be used as interconnects in test systems.
Phase & loss stable
Long flex life
Triple shielded cable
High mating cycle, stainless steel connectors
Rugged, solder-clamp attachment
Redundant, long life strain relief system
ROHS compliant
Production, field and laboratory test environments.
Time's Silverline® Product Guarantee:
Times will repair or replace your SilverLine test cable at its option if the connector attachment fails within four months of shipment. This guarantee excludes cable or connector interface damage from misuse or abuse